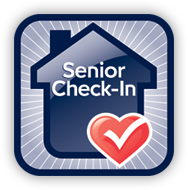 Become a Care Coordinator
Senior Check-In is hiring a full-time Care Coordinator to serve Indianapolis-area families that need an extra hand at home. Our rewarding careers provide flexible hours, competitive pay, and on-the-job training. Interested?  Set up an interview today!
Explore Senior Care Jobs Near You
Make a Living By Making a Difference
As a dedicated Senior Check-In Care Coordinator you will be helping Indianapolis-area seniors stay in their homes. A leadership position, Care Coordinators will spearhead a variety of personnel initiatives, including filling shifts as needed, recruiting caretakers, scheduling interviews, and conducting customer satisfaction surveys.
There are thousands of reasons to work for Senior Check-In. We've narrowed it down to three.
Culture
Making valuable contributions, improving people's lives, and always striving for excellence.
Growth
Grow as a professional and valued team member with mentorship and training opportunities.
Impact
Help keep Indianapolis-area families together by caring for seniors in their own homes.
As a lifetime caregiver I have worked privately and for other agencies. Working for Senior Check-In has been the best experience of them all. Staff is extremely approachable and always there for both clients and caregivers. I enjoy being called to my work and so appreciated by all!
Begin your career as a Senior Check-In Care Coordinator today!