Finding the right caregiver agency to look after your loved ones can be a daunting process. You naturally want the very best level of support for your family, and the right caregiver agency will be essential in giving you complete peace of mind and helping your loved ones to live a dignified and independent standard of living.
What does a caregiver agency do?
A caregiver agency, like Senior Check-In, is a unique method of helping families to find the very best caregivers possible. In the hustle and bustle of modern life, finding the time to find a reputable caregiver or home health aide to look after your loved one can be incredibly challenging. A caregiver agency helps simplify the entire process, ensuring you can find the right care 24 hours a day, seven days a week.
What to look for in a caregiver agency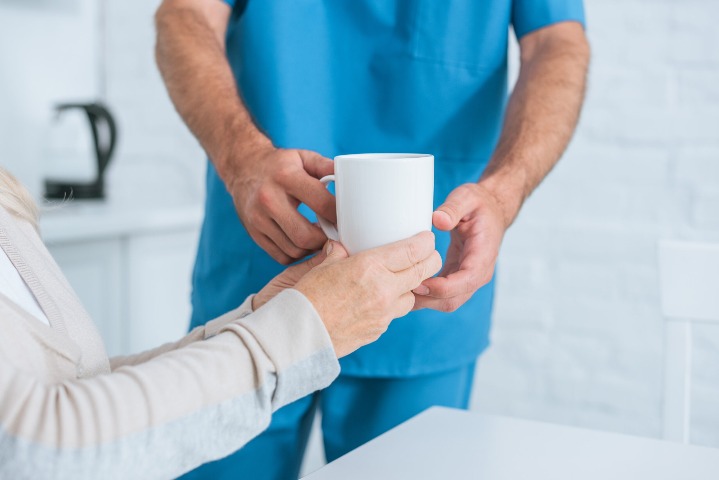 Image by VitalikRadko at DepositPhotos
You naturally want the very best for your parents, which means working with the right caregiver agency is essential. You want to ensure that your loved ones are in the right hands, so to help you find the right caregiver agency, we have put together our top tips of what to look for:
1) Service area
The first thing you should consider when trying to find a caregiver agency is to understand the exact service area that they operate in. This is an essential because you will want to ensure that a caregiver will not only be able to reach your loved one in a timely fashion, but also so your parents can remain close by.
2) Financial assistance
Quality senior care can be costly and without the right plan you can deplete your resources rather quickly. When trying to find the best caregiver agency to work with, you should check to see if they will help you with financial support, assisting you with insurance claims, and seeking government program support like veteran's assistance.
3) Types of care offered
Another very important factor to consider when finding a caregiver agency are the types of care that they offer. As your loved ones age, they will require differing levels of care. From help with chores around the home and companion care to respite care, memory care, and hospice care.
4) Qualifications of caregivers
Equally as important are the qualifications of the caregivers on offer. Ensuring your loved ones are in the very best hands possible will give you complete peace of mind and help you to relax, knowing that all of their needs are being looked after by qualified and experienced professionals.
5) Caregiver rates
Senior care costs can add up, so it is important that you understand the rates that your caregiver agency offer. This is typically calculated on an hourly basis, but there are also different ways to cover these costs through insurance, Medicaid, and other programs.
6) Home caretaker vs. Assisted living
Although you might want to keep your loved ones in their home for as long as possible, sometimes the level of care they require might exceed that. When finding a caregiver agency, it is important to understand that the level and frequency of care meets or exceeds that of an Assisted Living Facility.
RELATED: Hospice Care – What Does it Mean, What it Costs?
7) Caregiver oversight
Ensuring your loved ones are getting the care they deserve is vital, so when finding an agency, make sure you understand the levels of oversight provided. Oversight features can range from in-depth reporting to live video feeds and more.
8) Reviews
Finally, before agreeing to work with a caregiver agency, make sure you thoroughly check their online reviews. This does not only mean from the likes of Google, Better Business Bureau, and Facebook, but also for the individual caregivers on agency websites.
How to find a caregiver agency near you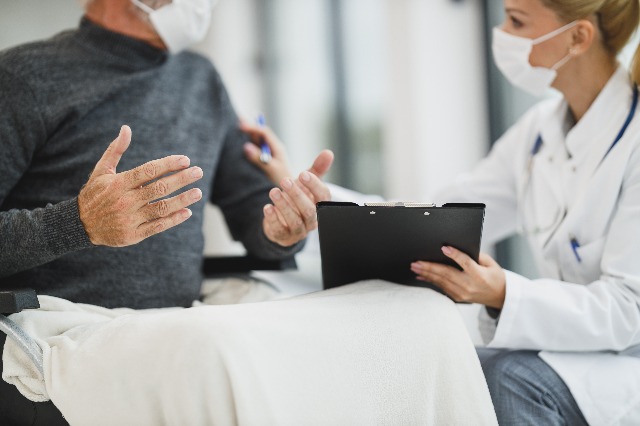 Photo by Direct Media at StockSnap
Are you looking for a caregiver agency near you? We all want to be there for our loved ones, and finding the right carers for them as they grow old will help to give you complete peace of mind that when you cannot be there, they remain in the best hands.
Here at Senior Check-In, our skilled and experienced team will work with you to ensure your parents will always receive the care and attention that they deserve. We strive to provide our clients with the best care possible, so if you are looking for support for your loved ones, get in touch today to find out more.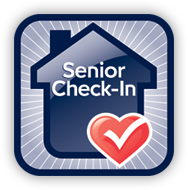 Contact Info
Address
14074 Trade Center Dr, STE 147
Fishers, IN 46038
Phone
855-420-1200
Inquire About Care or Ask a Question