Photo by Louis Hansel at Unsplash
No matter our age, our diet is vital to ensuring we can live a healthy lifestyle. However, as we get older, this becomes even more important. The older we are, the more cautious we need to be about what we are consuming in order to ensure that our immune system and body are functioning as effectively as possible.
So what are the foods to avoid after 70 years old? We have taken a closer look…
Why is Elderly Nutrition Important?
Good nutrition is always important to ensure our body is getting the fuel it needs to get through the day. However, as we age, our body changes, and we require different nutrition to ensure we have the energy we need as well as the nutrition required to prevent common senior diseases such as high blood pressure, arthritis, heart disease, diabetes, and osteoporosis.
Here are the Top 9 Foods to Avoid After 70 Years Old
1. Soft Cheeses
Although they might be delicious, soft cheeses such as brie or camembert can be breeding grounds for bacteria such as listeria, which can be particularly dangerous to the immune system in older adults.
However, dairy products that are high in calcium should be encouraged. Milk, yogurt, and calcium-rich cheese can strengthen bones and the immune system.
2. Undercooked Eggs
Another very dangerous food to avoid is raw or undercooked eggs, as these can cause salmonella and food poisoning. Other things such as hollandaise sauce or homemade mayonnaise should also be avoided.
However, that Is not to say eggs need to be completely forgotten; seniors just to make sure they are cooked until the yolk and whites are completely solid.
3. Raw Fish and Shellfish
Shellfish and raw fish can be very harmful and could contain bacteria or parasites that could cause severe illness.
Fish that are high in omega-3 fatty acids can be very beneficial for seniors though, helping to prevent inflammation and the risk of heart disease and cancer.
4. Grapefruit
While fruit and vegetables are essential to a balanced diet, seniors should be aware of consuming grapefruit. Those individuals with high blood pressure or anxiety might find that it interacts with their medication.
That said, other fruits can be an excellent source of essential vitamins and nutrients.
5. Undercooked Meats
Seniors should also avoid eating rarer and more undercooked meats. Pink meat can result in bacteria such as salmonella and E. Coli, which can be very serious in older people.
Of course, it does not mean that seniors need to completely avoid eating meat. Instead, they should just ensure that the meat has been thoroughly cooked through and there are no signs of blood or pink meat.
6. Processed Foods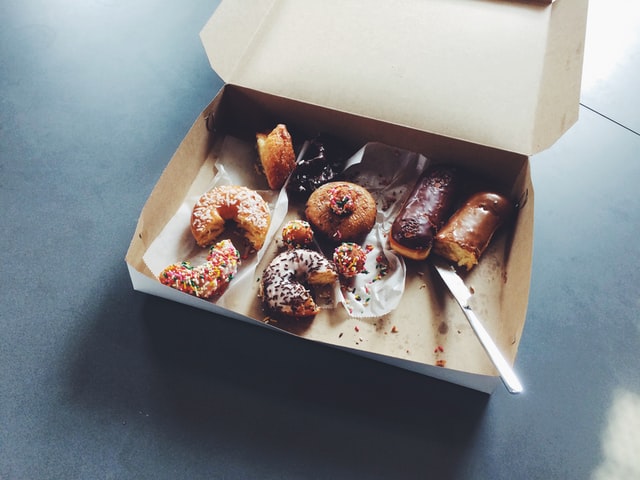 Photo by Bethany Newman at Unsplash
The older we get, the harder it can be to cook fresh meals every day. This means it can be very easy to turn to processed foods for their ease of preparation. However, these foods are packed with sugars, fat, and preservatives which can be very harmful to the body.
Instead, seniors should focus on eating fresh meat and vegetables wherever possible. This will ensure they are always aware of what they are consuming, allowing them to reduce their sugar and salt intake.
7. Multigrain Bread
As we get older, it is vital that we are fueling our bodies with the very best ingredients possible. Multigrain bread might sound healthy, but it is often packed with empty calories and carbohydrates.
Instead, seniors should switch to wholegrain bread, which is rich in fiber and can help to promote healthier digestion and reduce the risk of heart disease.
8. Unpasteurized Juice
Commercial juices which have not been pasteurized can be harmful to the seniors, having a higher risk of featuring bacteria such as salmonella and E. Coli.
Instead, seniors should focus on drinking fresh fruit juice wherever possible. This fresh juice is completely safe and is packed with vitamins needed for a healthy lifestyle.
9. Sodas
Sugary sodas are harmful to people of all ages, and this is especially true for seniors. Ditching these carbonated drinks can reduce the amount of caffeine and sugar in their diet, lowering the risk of experiencing heart issues.
Switching them instead for fresh juice and water can ensure the body remains hydrated and healthy.
Staying Healthy with Senior Check-In ?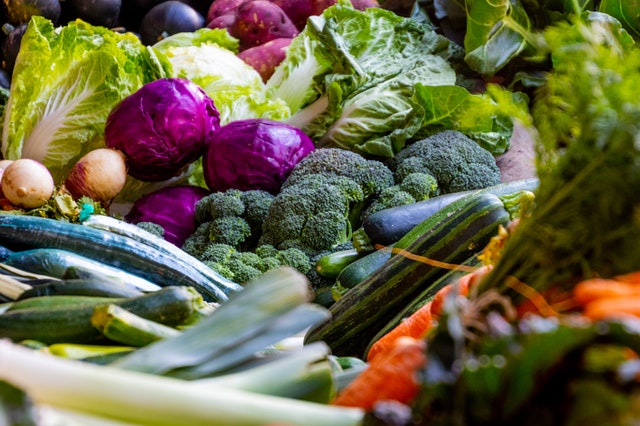 Photo by Magda Ehlers at Pexels
Here at Senior Check-In, we know how vital it is to ensure your loved ones are eating a balanced and healthy diet. That is why our experienced team is on hand 24-hours a day, seven days a week, for families across Indianapolis.
Want to find out more? Get in touch with our team today!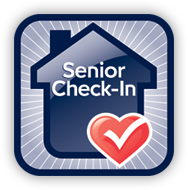 Contact Info
Address
14074 Trade Center Dr, STE 147
Fishers, IN 46038
Phone
855-420-1200
Inquire About Care or Ask a Question